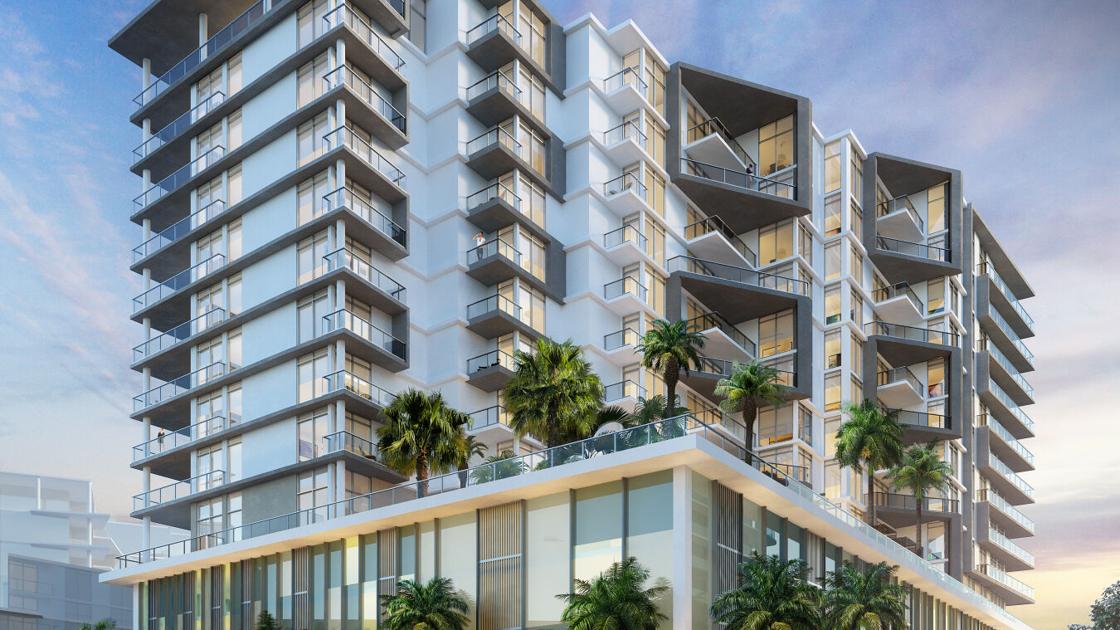 Development begins in the metropolis of Naples | New
---
After years of planning and licensing, site development began on the 5.3 acre parcel that was previously owned by the Collier County CRA and sold for redevelopment to Metropolitan Naples, LLC at the end of the last year. Metropolitan Naples LLC is owned by longtime residents of Naples and veteran developers Jerry Starkey and Fred Pezeshkan. Their design and plan for this important ARC parcel was adopted by the ARC and the County Commissioners Council to act as a catalyst to boost redevelopment and property values ​​east of the intersection of 5th Avenue South and Davis Boulevard. One of the overarching goals of ARC's original RFP was for the development plan to create a transformative and iconic urban community to spur redevelopment of the larger area, sometimes referred to as the Gateway to Naples, as its location is at the threshold of 5th Avenue. South, downtown Naples and so close to the beaches of the Gulf of Mexico. As many people move to new developments in Naples located east of I-75, it's great to see this A + filling treasure hitting the market close to all that Naples has to offer.
The 5.3 acre parcel is being transformed into a vibrant mixed-use community known as Metropolitan Naples. Metropolitan Naples will consist of three 15-story luxury buildings with community entrances to both US 41 (just past 5th Avenue South) and Davis Boulevard. The ground floor of each building will house restaurants and retail shops. Parking is hidden in the first floors of buildings and convenient valet parking will be provided. Situated atop the bustling downstairs restaurants and retail shops are Class A offices and luxury residences. The community will be active and vibrant and a great place to live, work and play. In many ways, the metropolis of Naples is the continuous progression of lifestyle and vitality that spans decades from the Gulf beaches east along 5th Avenue South.
People driving, cycling or walking in the metropolis of Naples today will see an active development site with large development equipment feverishly working to prepare the site for the construction of the three 15-story buildings. The first building to hit the market will be a boutique condominium with 56 luxury residents. While the final touches on this design and condominium offering are nearing completion, it's clear that the residences will feature two, three, and four bedrooms, most with additional dens, and all with outdoor decks offering unobstructed views of the 5th to 15th floors and two garages with protected parking spaces. Prices are expected to range from around $ 1.5 million to $ 4 million. The condominium will have a long list of leisure and leisure facilities for its residents to enjoy, but the most unique will be an outdoor infinity pool on the 15th floor with near 360-degree views of Naples and the county. de Collier, including of course the Bay of Naples. and the Gulf of Mexico. The 15th floor will also include an indoor fitness center with views of Naples and the Gulf of Mexico. Additional amenities on the 5th floor for the exclusive use of residents and their guests will include indoor and outdoor living and entertainment areas, fireplaces, a business center and a five-star overnight guest suite by reservation. by resident owners. This boutique condominium with just 56 residences will be quite luxurious with chef-inspired kitchens including large islands and high-end appliances, open floor plans with large rooms designed to maximize views and facilitate comfortable living. and entertaining, large owners' suites with walk-in closets and luxurious bathrooms with double sinks, separate showers and large soaking tubs. More details on this new condominium will be available before the end of the year.
In the meantime, to receive more information as soon as it becomes available on the metropolis of Naples and the next luxury condominium, please visit www.metropolitannaples.com.
---