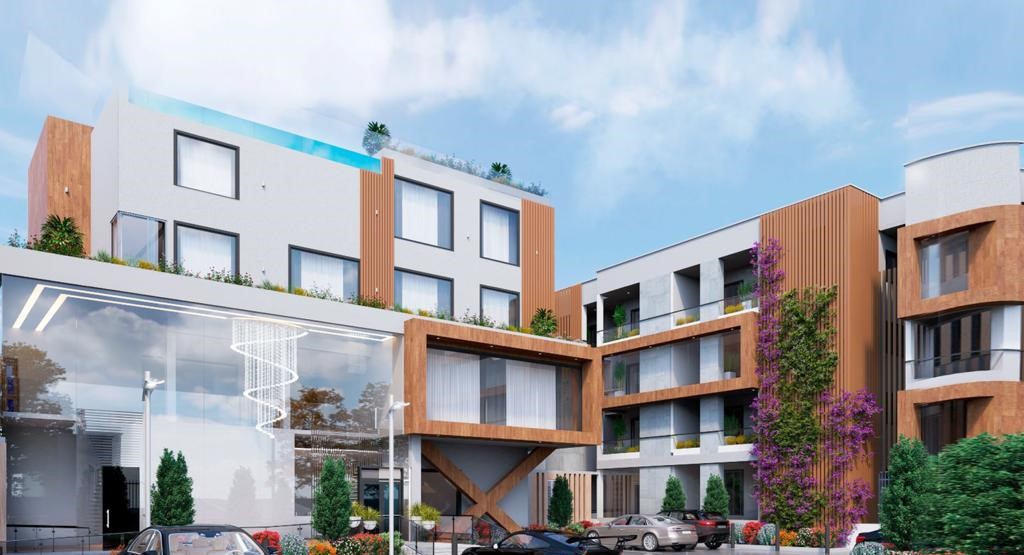 Earlbeam Group embarks on latest exterior development
The Earlbeam Group is expanding its portfolio by developing ultra-luxury mixed-use and affordable residential properties in Ghana.
The Group is about to launch its latest mixed-use development, The Earl of Cantonments in Accra, Ghana.
The Earl of Cantonments is a mixed-use development consisting of 99 units. It comprises; a 54-key boutique hotel to be managed by an international 5-star hotel with a management agreement already signed, and a 44-unit serviced apartment development called Earlments.
The property offers residents the opportunity to enjoy a serene residency or payback option while relaxing in a chic, modern space with on-site amenities and special resident discounts.
"Our residents can expect state-of-the-art furnished apartments; fully fitted and equipped kitchens, flat screen TVs, fast and secure Wi-Fi, top quality furnishings. These are offered alongside the hotel experience, with residents being able to benefit from access to five-star services and amenities," the group CEO said.
This planned mixed-use resort will have concierge and personalized services, child care with a playroom for children; airport pickup and private jet chat services; butler services; professional saloon and barber service; doctor on call; professional same-day laundry services; a 3tier security level 2 Global lighthouse security certification and private security services.
Some of the amenities include a spa, gym, grooming salon, golf simulator, fine dining restaurant, rooftop restaurant, executive lounge, cigar lounge, pharmacy, gift shop, private dining room, a private cinema and a fifty-seat conference room. The company's Sales Director, Ms. Dorothy Cornelius Adjei, emphasized that "we will cater to customers who want to explore vibrant neighborhoods, while staying in a safe, comfortable and stylish environment that gives a warm atmosphere. Earlments offers the space and facilities of a hotel, but offers the flexibility and independence needed to live like a local. Serviced apartments are a very attractive form of accommodation for a wide range of people who are away on business for a few weeks or months, or for people who want to use it as a base from which to find their own accommodation. .
The project is located in Cantonments, one of the main districts of Accra. Its neighborhood is safe, secure and preferred by business travelers, embassies, government officials, individuals and families. The drive to Kotoka International Airport is five minutes with easy access to shopping malls, health centers, beaches, government departments and schools.
The launch of this majestic development will take place at the Cosmopolitan on Friday February 25, 2022 at 6 p.m.
For more details on this project and its launch, you can contact [email protected] or call +233 5941 583 41/+233 303 9663 73