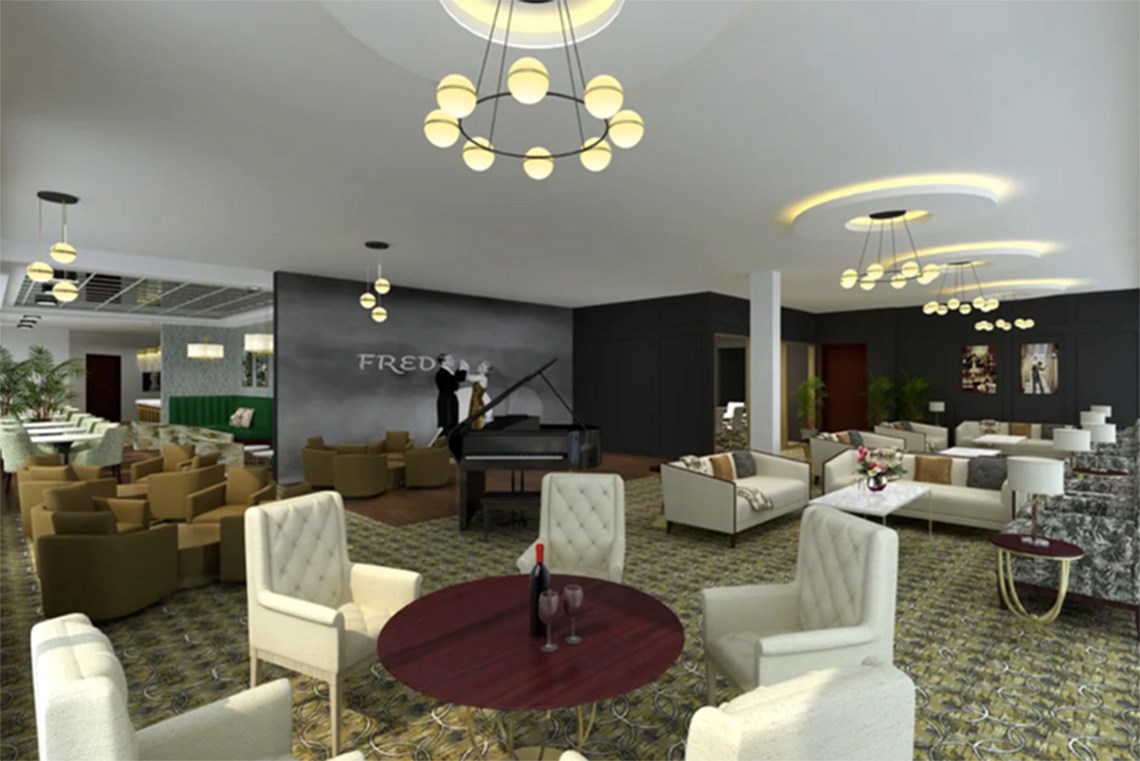 New luxury senior housing project proposed in Port Moody
Some councilors are concerned about the project's potential impact on the surrounding neighborhood
A seniors' housing complex offering luxury accommodations will fill a need in Port Moody.
But some city councilors worry that a proposed 14-story tower near the Kyle Center could set a bad precedent in a neighborhood made up mostly of single-family homes.
On Tuesday, they finally got their first look at Vancouver Island-based Avenir Senior Living's project in partnership with local developer Dulex Laidler Group.
During a pre-application presentation that had been scheduled earlier in the spring but was dropped from the agenda, Avenir Director Jason Craik said the facility would have 188 housing units:
100 of them are full-service independent and assisted living units

42 units are intended for residents requiring complex care

46 units on the top five floors are private condos
There would also be indoor/outdoor amenity space on the fifth floor of the building.
Craik said the lifestyle offered to residents would be "like living on a cruise ship."
He said full-service rental units would likely cost $5,000 a month, including all meals, snacks, activities and services like cleaning and utilities.
The inclusion of complex care units would allow residents to remain in the building should their needs increase.
"It's a continuum of care," Craik told counselors. "It allows people to enter independently and then age in place."
Craik said most potential residents would downsize single-family homes, so they can afford to live in the complex.
"We want something special for seniors," Craik said. "We want to change their lives.
Com. Steve Milani said the proposal "looks pretty fancy", but advises him. Meghan Lahti replied that there is a market for luxury housing for the elderly.
"People want to downsize and need a place to go."
Craik said serving the high end of the market helps reduce pressure on public and subsidized facilities.
But the con. Hunter Madsen feared that building a 14-story tower atop a five- or six-story podium at the corner of Mary and St. George Streets would have a domino effect on surrounding property values ​​if developers considered it as a densification signal.
"We really have to figure out what we want this neighborhood to become," he said, adding that if the complex is approved, it could be "a turning point."
Com. Diana Dilworth said the benefits of the proposed project must be weighed against its impacts on the neighborhood, particularly on traffic.
But Lahti said senior housing isn't like endorsing a condo tower.
"It's a different type of density."
Craik said the neighborhood's proximity to amenities like the Kyle Center and quiet side streets near the commercial strip along St. Johns Street make it an ideal location for senior housing. He added that the project would also provide about 80 jobs, 50 of them full-time.
Moving forward, the proposal will require rezoning, as well as an amendment to the Port Moody Official Community Plan.
Craik said if those are eventually achieved, he expects the first residents to move in in 2027.