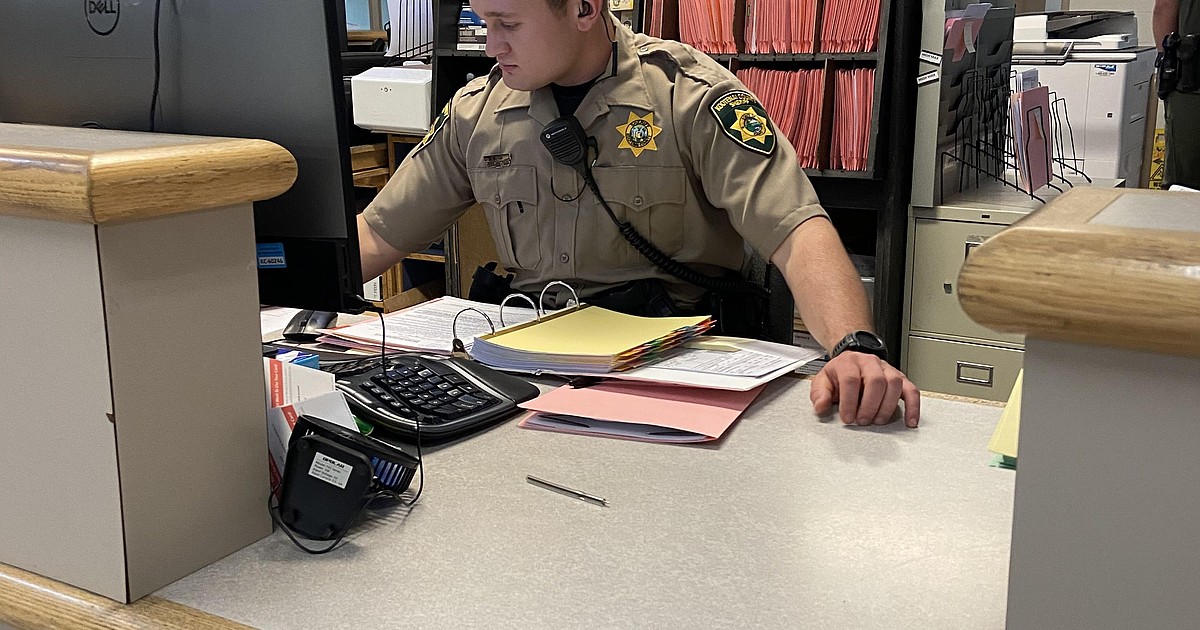 Prison staff shortages continue | Coeur d'Alene Press
COEUR d'ALENE – Halloween eve is a big party for revelers.
This year, October 30 was also a busy night at the Kootenai County Jail.
Sheriff Bob Norris described an incident in which rowdy inmates allegedly shouted obscenities at prison staff, used mattresses to block cell windows, and smeared soap on the floors to make MPs slide as they entered prison rooms. cells.
One inmate allegedly spread excrement on the floor of his cell.
There were no injuries, Norris said, and staff did not deploy chemical or less lethal munitions.
But it took more than three hours for everyone on the bridge – including 10 deputies on leave – to calm the situation.
Norris said the incident is an example of how staff shortages at Kootenai County Jail create a dangerous environment for inmates and MPs.
Without higher wages, Norris said, there's probably no end in sight.
The prison currently has 12 open positions. More than 20% of prison staff are in training.
"We run almost all shifts below minimum staff," Norris said.
The prison population typically hovers around 410, which Norris says is close to the functional capacity of the prison. The maximum capacity is 451.
More than 70% of those currently incarcerated face felony charges, Norris said – a reversal from years past when delinquent offenders made up the bulk of the prison population.
Norris said vacancies and constant training due to high turnover compromise the ability of prison staff to maintain a safe environment.
Under ideal circumstances, prison staff conduct at least one dormitory search per shift, checking for weapons, drugs, home-made alcohol fermented from fruit and bread, and other contraband.
However, the prison is so understaffed that staff only handle one or two searches per week.
Inmates accommodated in the general population are under constant surveillance from a control room, where staff observe activity in dormitories and other areas.
Individual cell security inspections take place hourly. Staff are expected to "physically observe" all detainees during these inspections.
MPs who are overworked and working long hours due to understaffing can be in a hurry.
"We want them to take the time necessary to monitor each inmate and make sure their health is being maintained and that they are not in distress," Norris said. "Once you speed up those processes, that's when things are missed. "
Norris attributes the staffing difficulties primarily to salaries.
Control room operators make $ 16 an hour, he said, while reservations clerks and prison technicians start at around $ 14.52.
These positions are essential in prison – and they pay less than some fast food restaurant jobs.
"We hire one, we lose two," he said. "We just don't seem to be making progress. "
Norris said the Spokane County Sheriff's Office and the Washington State Patrol both had recruiting booths at the Northern Idaho State Fair in August.
The Spokane County Sheriff's Office recently made headlines for spending $ 12,000 on electronic billboards in Times Square, advertising side agents hiring bonuses of $ 15,000.
Meanwhile, a recent listing of Spokane County's detention services for a technical assistant offered a salary of up to $ 40,600 per year, along with a hiring bonus of up to $ 3,500.
Despite these efforts to woo new hires from out of state, Norris said no KCSO MPs had left for another law enforcement agency since taking office.
But some are leaving, often for different industries that offer better pay.
"I have MPs leaving to be electricians or linemen," Norris said.
Employees in Kootenai County could see their wages increase thanks to a new salary study that seeks to address staffing and turnover issues.
The study will analyze about 50 county positions. It is expected to be completed by April 2022.
A 2019 salary study found that several county compensation plans were below the market.
As a result, Kootenai County Commissioners approved a budget that included $ 1.7 million in salary increases. Approximately $ 900,000 has been allocated to sworn and civilian employees of the Sheriff's Office.
The budget also called for a 2% pay rise for about 75% of all county employees.
County commissioners approved salary increases for eligible employees on October 10 in an effort to adjust salaries. The average increase was 4%.
With an 11.04% turnover rate among sheriff's office workers, Norris said it was vital to raise wages further.
KCSO doesn't necessarily have to pay what other agencies pay, he said, but the salaries should be close.
"I think MPs and prison staff are waiting to see what the commissioners do," he said.