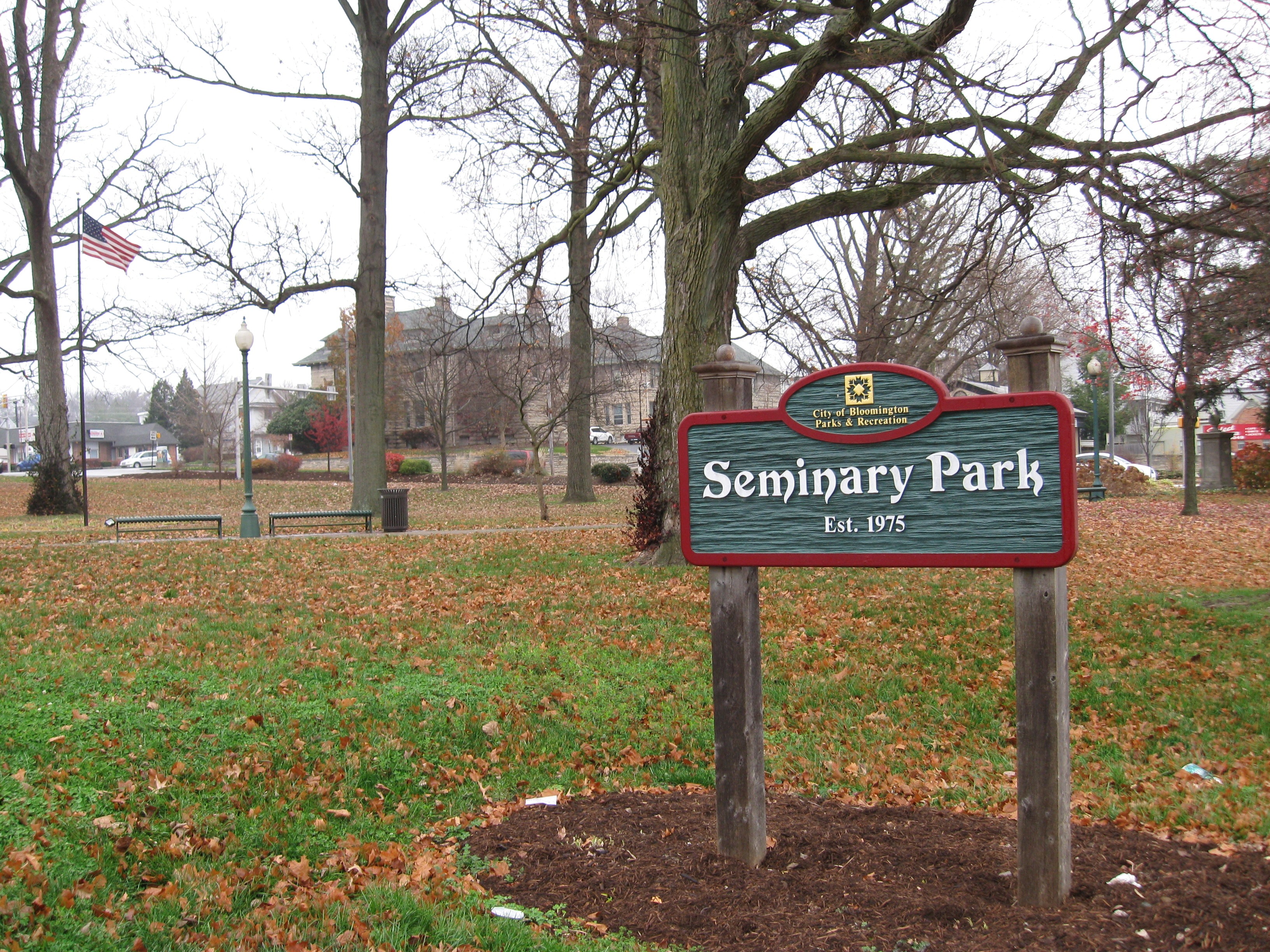 Seminary Park Gets New Lights; Demolition of Hopewell continues; and the sidewalk on New Dunn Street is substantially complete
Bloomington, Indiana- Many infrastructure improvement projects are underway this season to advance community goals including safety, sustainability, accessibility, equity, economic vitality and quality of life in Bloomington. The City will provide regular public updates on a range of these improvements as they progress. City departments are coordinating with each other, as well as with private developers, to minimize the impact on Bloomington residents and visitors.
PARKS & LEISURE
Bryan Park Pool
The Bryan Park Pool is open Saturdays and Sundays only from 11 a.m. to 7 p.m. The last day the pool is open for the 2022 season is Labor Day, September 5th.
Lighting of the seminar park
Contractors will be on site at Seminary Park this week and next week installing and activating five new dark sky-friendly overhead LED streetlights. The fixtures are programmable and can be dimmed or dimmed as needed to provide light throughout the park.
The new light fixtures replace the original eight decorative lampposts in Seminary Park; currently only two original posts remain and both will be removed as part of the project.
UTILITIES
Hidden River Trail Project
The two-year project to rebuild downtown stormwater infrastructure to deal with flooding during rain events continues. This week contractor Milestone will complete the ceiling of the new culvert.
No change this week in traffic. Grant will be closed from 4th to Kirkwood and 4th Street is only one lane from Lincoln to Grant. The driveway on the east side of Grant, between Trinity Church and the Longfei Restaurant, will remain closed.
The City will continue to coordinate with other construction and road projects as it rebuilds 1,829 feet of culverts to protect downtown residential and commercial buildings. This project is on track for completion by the February 2023 deadline. For more information on the project, visit: bloomington.in.gov/utilities/hidden-river.
Businesses on 4th and Grant are still open as this project continues around them. They welcome customers and taking the time to visit them can allow residents to see what is going on with this project. Businesses in the affected area include The Venue, Siam House, Little Tibet, Burma Garden, Korea Restaurant, Oak, My Thai, DO Asian Fusion, Dat's, B-Town Gyros, Healthy Hoosiers, Bali Cafe, Storm Real Estate, Longfei, Parlor Donuts, Soma Coffeehouse and Taste of India.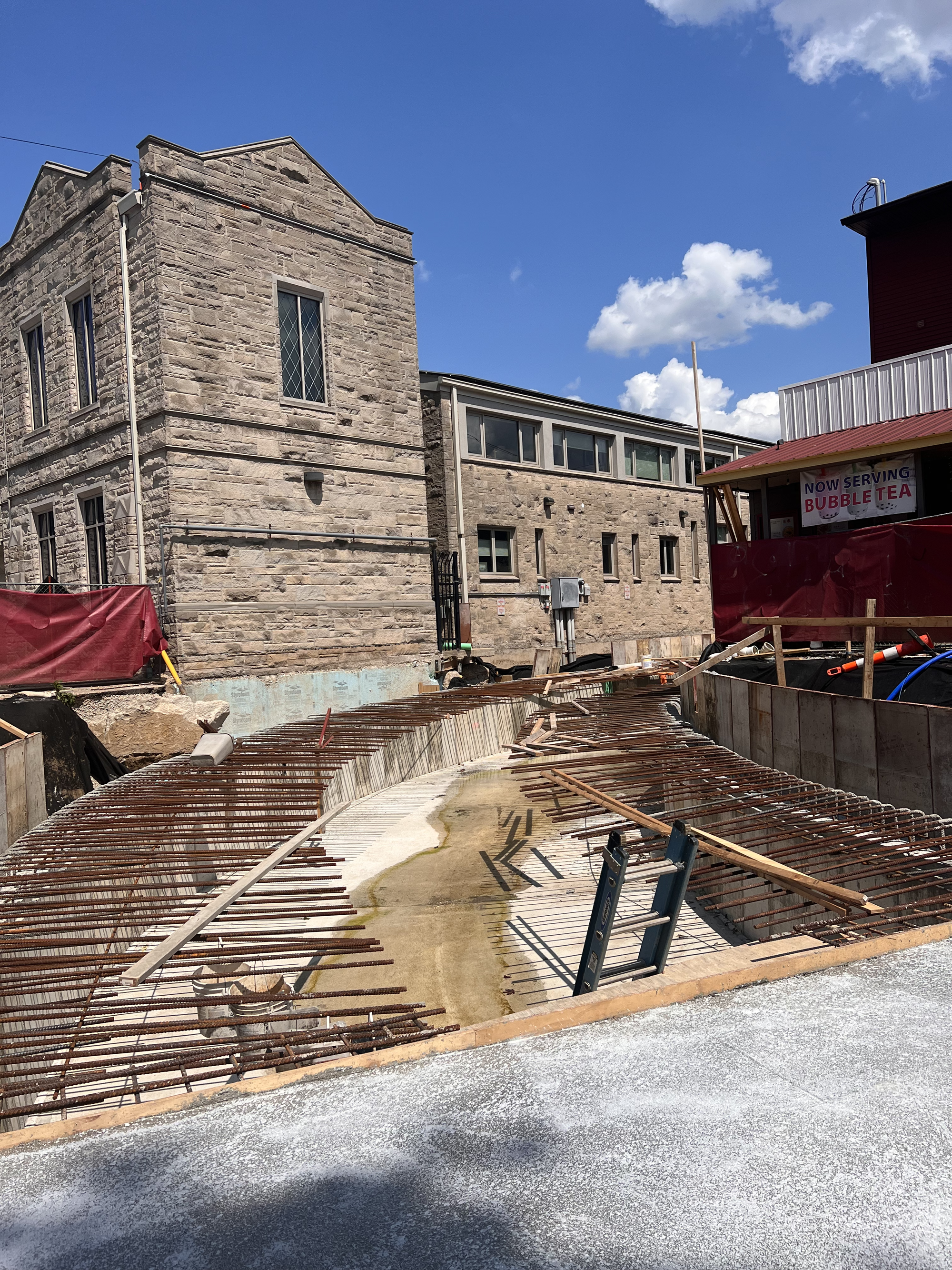 PUBLIC WORKS
2nd Street paving is complete, crews are milling Saratoga in Park Ridge East this week with a view to paving it next week. Concrete crews are installing ADA-compliant ramps at 12th and Illinois this week.
ENGINEERING
Hopewell Phase 1 East
Demolition of residential homes along 2nd Street and the warehouse at 640 S Morton Street began this week. Demolition and transportation of materials to the site will continue next week. The photo below shows the warehouse during demolition as the Renascent operator sorts materials for recycling. The Hopewell Phase 1 East project site is bounded by 2nd Street to the north, 1st Street to the south, B-Line to the east and Rogers Street to the west. Additional information about the project and the contractor can be found at the following links: https://bton.in/mRp~I, hopewellbloomington.org & renascentinc.com/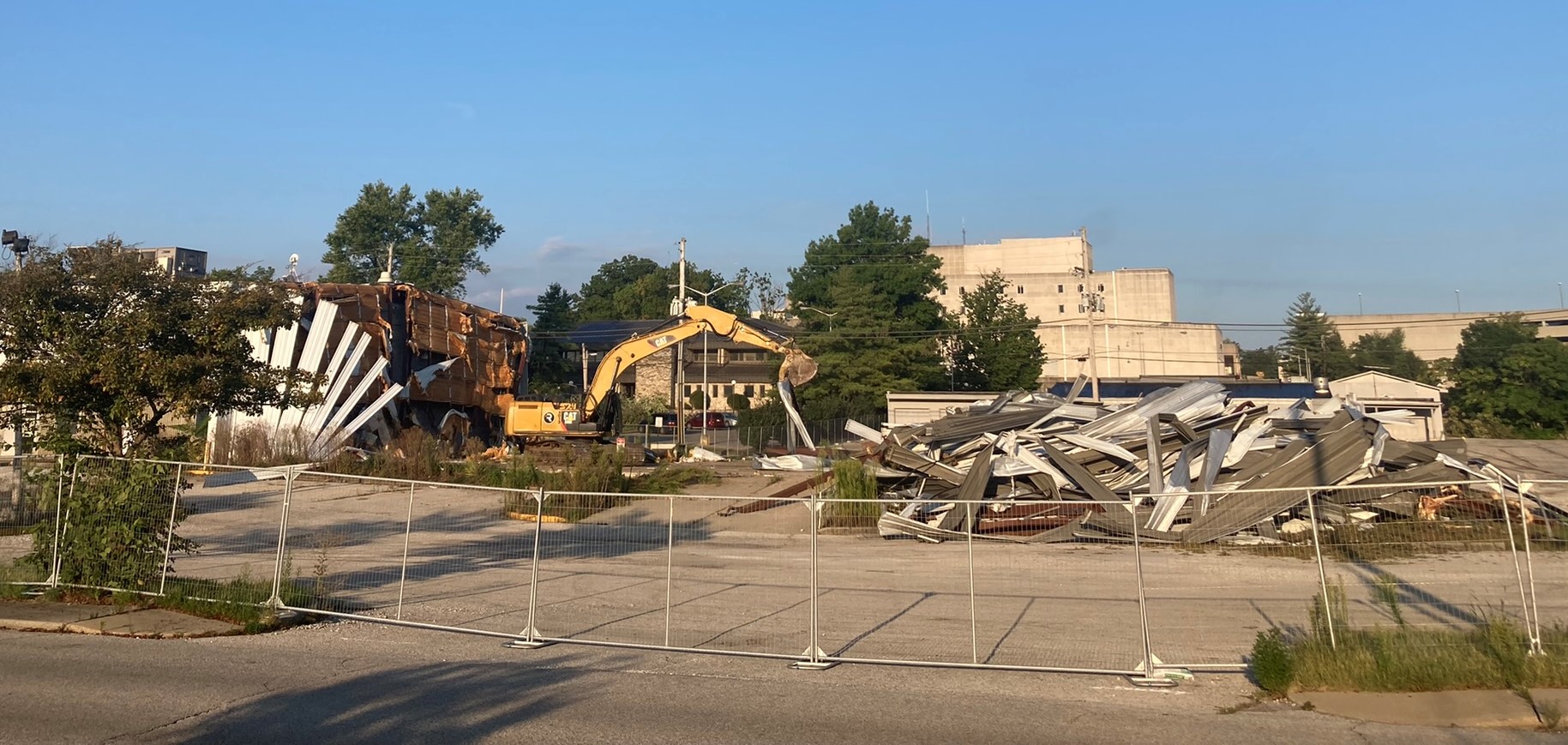 Demolition of the poplar IU building
Due to the current phase of demolition of the Indiana University Poplars Building on 7th Street, West of Campus, N Grant Street will be closed between 6th and 7th East from August 29 through September 9. The sidewalks adjacent to the building will also be closed during each of these closures. Closures will be 24 hours a day.
Dunn Street Sidewalk
The City's project to construct a new sidewalk and tree-lined lot on N Dunn Street began July 13 and is now substantially complete. The southbound vehicular lane is now open, as is 16th Street, and the new sidewalk is open to pedestrians. The last task of tree planting will be completed in the fall with optimal weather conditions for tree planting.
Additional project and contractor information is available at bloomington.in.gov/engineering/projects/dunnsidewalk.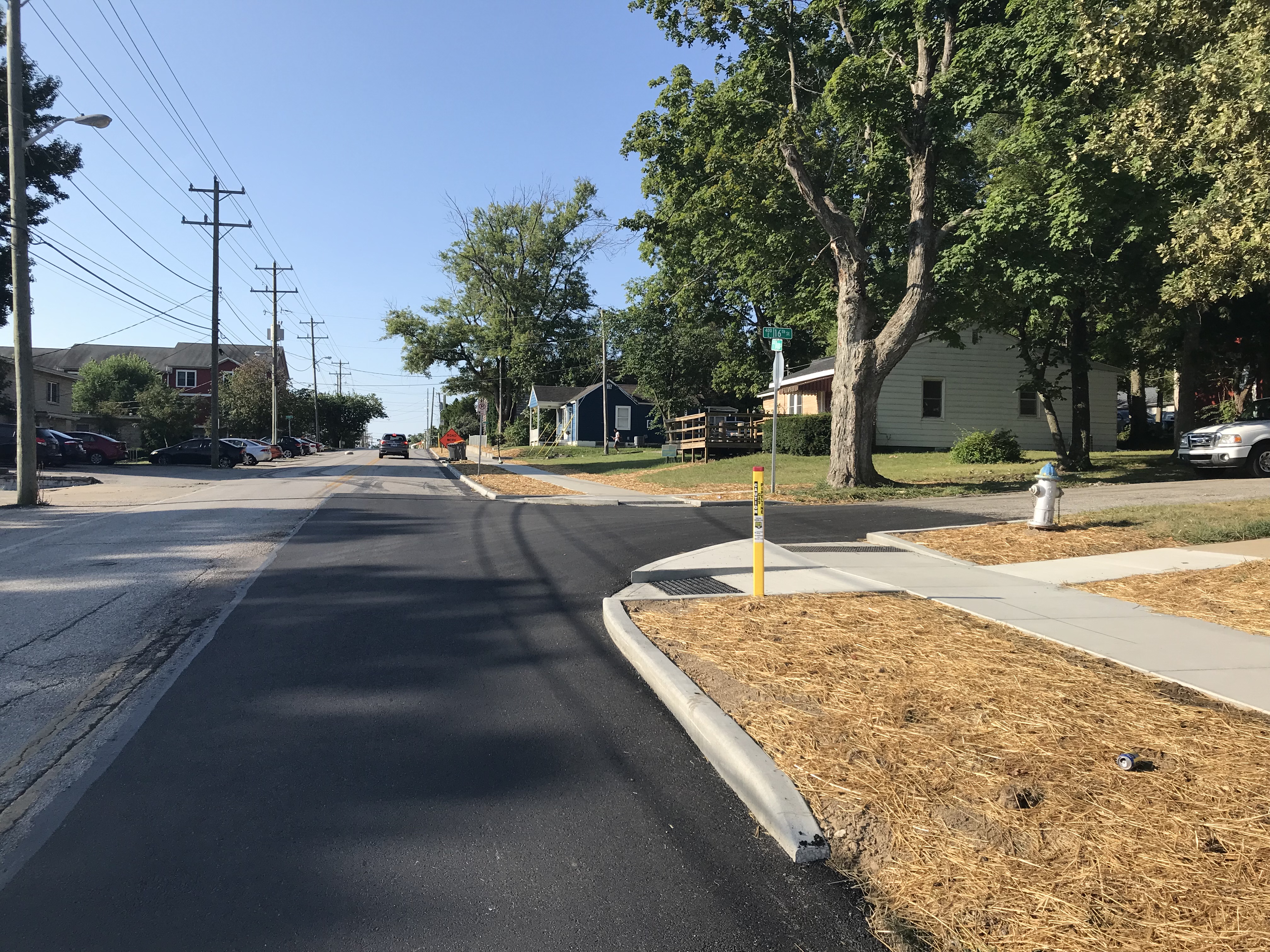 19th Street Development Sidewalk
The development project to construct a new sidewalk, tree patch and rain gardens along the E 19th North side between Lincoln and Walnut, and along N Walnut Street north of 19th Street, is now substantially complete . The final task of tree planting work will be completed in the fall when weather conditions are optimal for tree planting. This pedestrian improvement project was completed as part of the Verve multi-family residential development project located at 1820 N Walnut Street.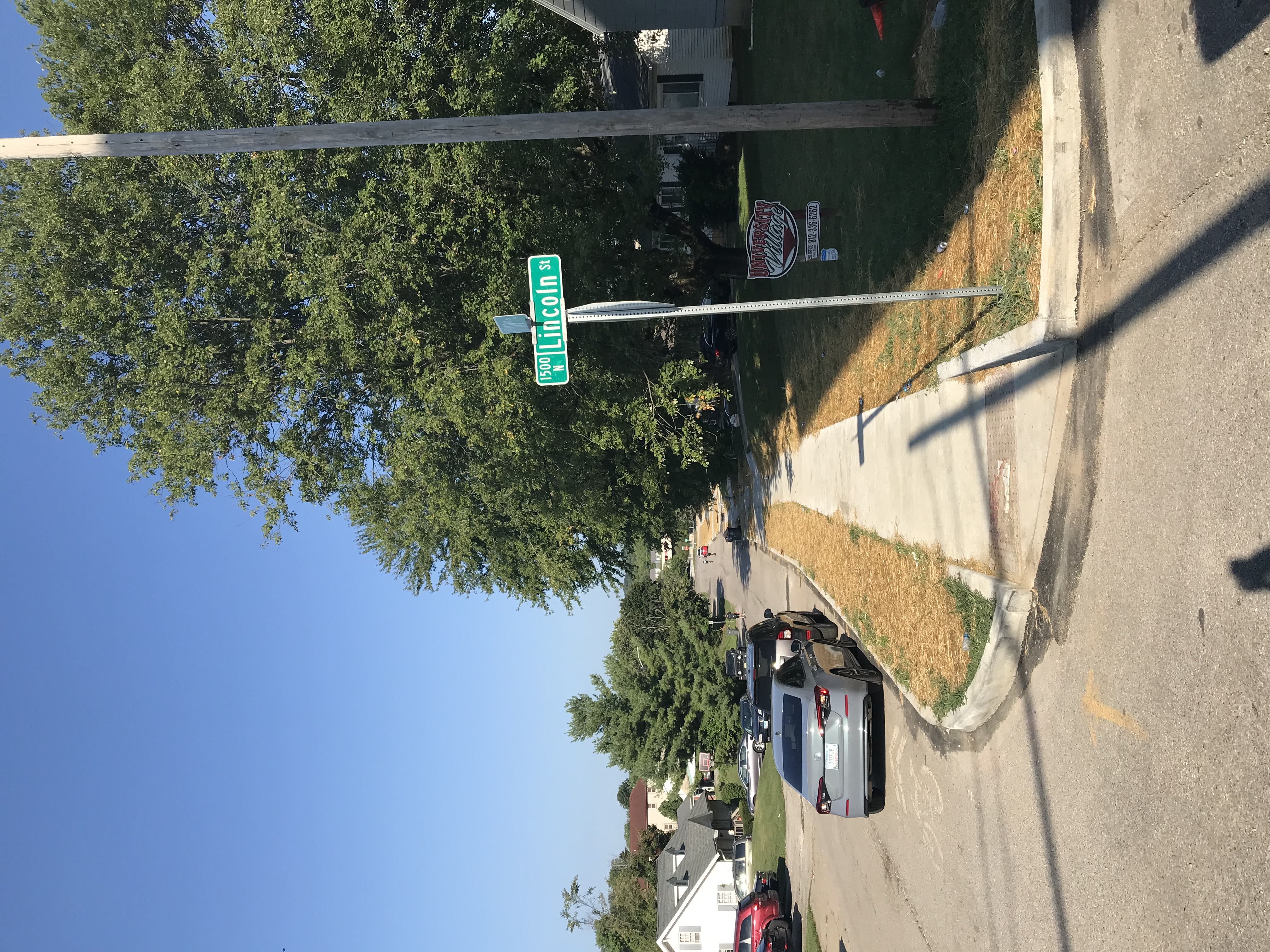 Read the news as it happens! Sign up for city press releases at https://bton.in/-M!di to get city news straight to your inbox.