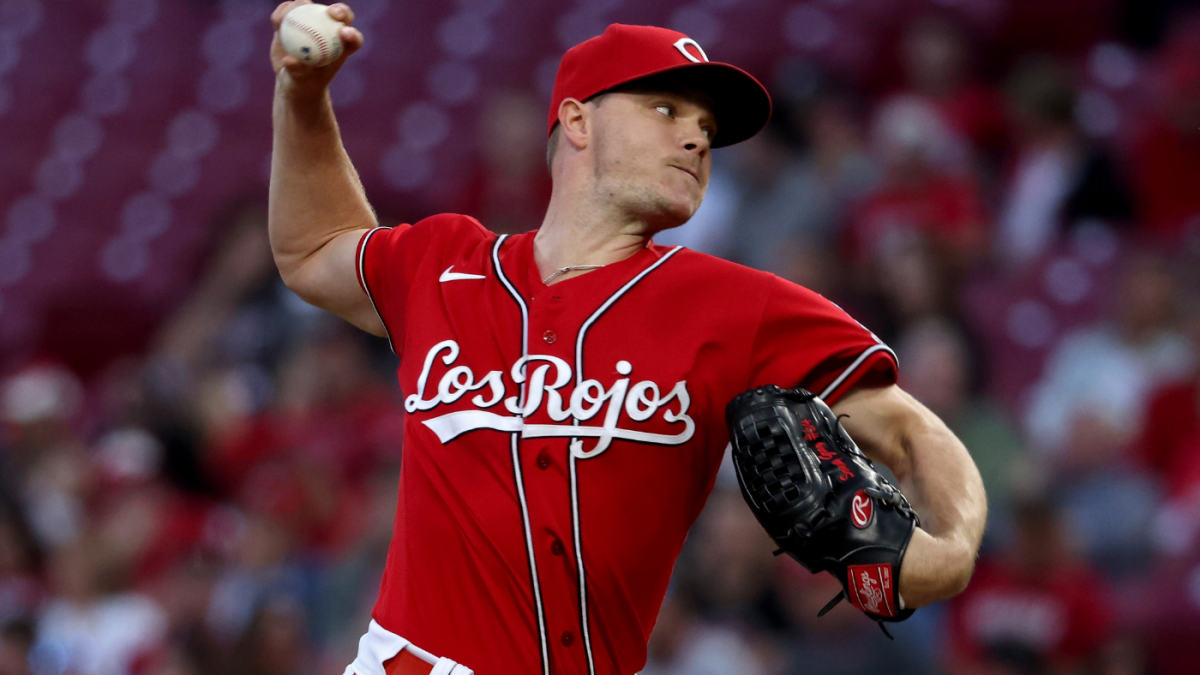 Sonny Gray trade: Twins acquire Reds right-hander for 2021 first-round pick Chase Petty
Getty Images
The Minnesota Twins acquired right-handed starter Sonny Gray and right-handed prospect Francis Peguero from the Cincinnati Reds in exchange for right-handed prospect and 2021 first-round pick Chase Petty, the teams announced Sunday.
Gray, 32, started 26 games last season, amassing a 4.19 ERA (114 ERA+) and a 3.10 strikeout ratio. He's been a reliable above-average starter since a brief, dismal stint with the New York Yankees. Over the past three seasons, he has posted a 136+ ERA and 3.00 strikeout ratio in 68 starts.
Gray is expected to earn over $10 million this season. The Twins will hold a club option worth $12 million on his services in 2023.
The addition of Gray is the second notable trade for the Twins this weekend. On Saturday, they traded wide receiver Mitch Garver to the Texas Rangers in exchange for infielder Isiah Kiner-Falefa and right-hander prospect Ronny Henriquez. Gray is also the second notable addition the Twins have made to their rotation this offseason. Before the lockout, they signed Dylan Bundy to a one-year deal.
In Petty, the Reds get the 26th pick in last summer's draft. Here's what CBS Sports wrote ranking him as the 37th top prospect in the class:
Few types of players are more likely to stir up an argument in the draft room than a hard throw prep right-hander. Petty's planned landing range fluctuated accordingly; some envision him going in the first-round crown, while others think these individuals should be removed from their positions (and, perhaps, polite society). He has enormous arm strength, of course, with which he has broken the 100 mph mark in the past. His slider has also shown promise as a staging ground. The downsides start with Petty's fastball shape (it doesn't match modern parameters) and extend to its delivery and the risk (both, the bullpen and the variety of attrition) that comes with the type.
Petty pitched five innings in rookie pitch after signing. He struck out six and walked just one of the 21 batters he faced. He recently told MLB.com that the Twins worked with him to improve his mechanics and optimize his shots based on his data.
Peguero, 24, played 28 games for the Reds' High-A affiliate last season. He struck out more than one batter per inning, but posted a 4.96 ERA.