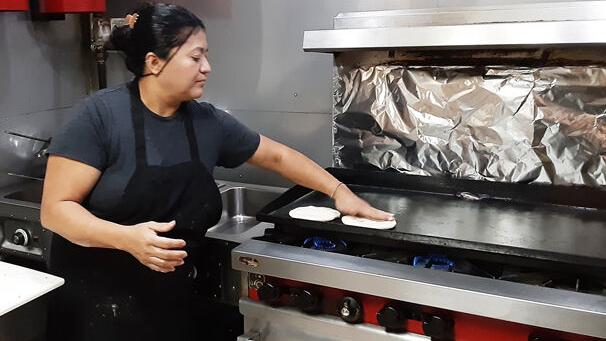 Unique Salvadoran Restaurant Offers Grand Island Pupusas and More | Local news from the Big Island
Pupusas are El Salvador's great gift to the world, and on Grand Island, they can only be found at Mia's Cocinita, 305 S. Locust St.
Mia's Cocinita, a Salvadoran restaurant, also offers tortas, chicken stuffed bread, and burgers and fries, as well as tacos and frijoles.
The local restaurant, which opened in January 2019, is nearing the end of its third year.
A married couple, Kenia Murillo Hernandez and Wilmer Mendoza, own it. Hernandez and his aunts, Teresa and Myra Hernandez, prepare meals.
The meals are originals from the Salvadoran family, explained Mendoza.
"There are the two aunts who are our main cooks and my wife grew up with them," he said. "Her grandmother, from Salvador, taught them everything, how to make pupusas, all the dishes they make.
Mendoza grew up on Grand Island and Hernandez grew up in Maryland.
"My wife's family moved here and we decided to start a business. She decided to go into the food business, "he said.
The Hernandez family comes from Aguilares in El Salvador, known for their rice pupusas, made from rice flour.
It is their cuisine that inspired the company.