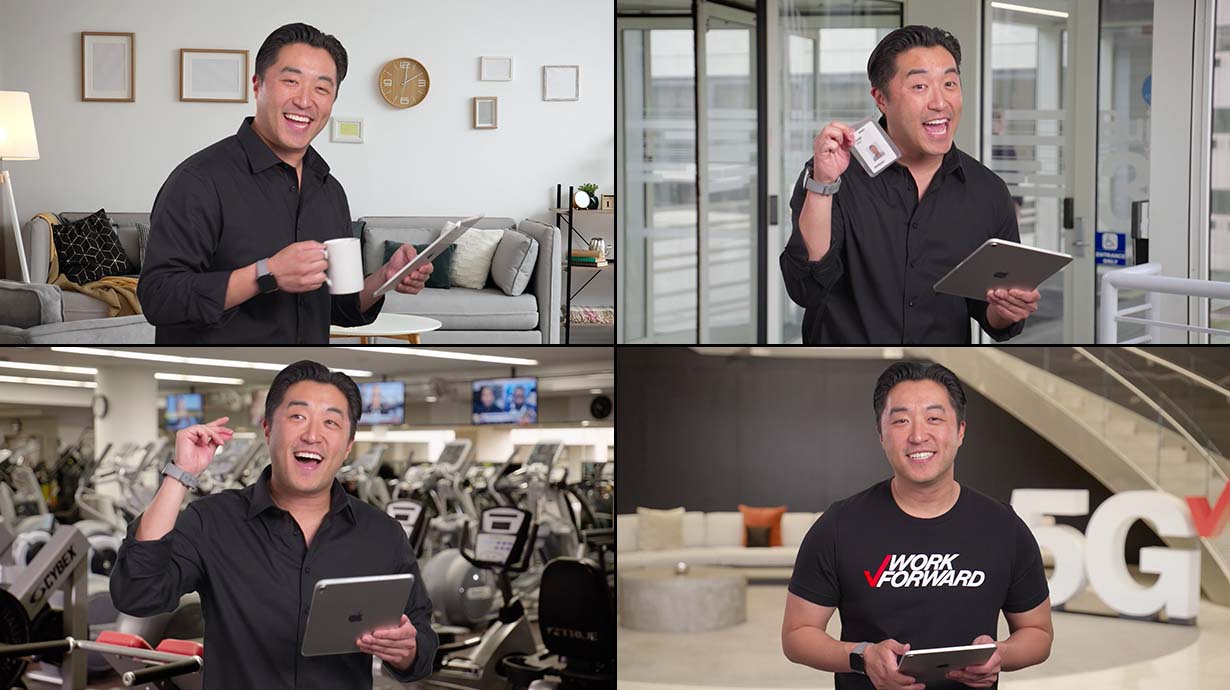 What you need to know before you go.
Are you a hybrid V teamer? Haven't been to the office in a while? Do not worry ! Andy is here to help us find all the ways we can make this transition a snap.
Starting this month, members of the Hybrid V team are and have returned to their Verizon workplaces to hone those office muscles. It's a perfect opportunity for people to test out their new routines and make adjustments to maximize the value of being there.
Beginning April 4, we will officially activate our US hybrid plans, and V Teamers will follow the office cadence they set with their manager.
Regarding the protocols and procedures for returning to your site, remember these three steps:
Book a workspace through Book-A-Space
Certify via RTO tool
Upon arrival, check in with Book-A-Space on your computer or phone
Don't forget to also pack workplace essentials – including chargers, your laptop, and maybe a portable keyboard and mouse – everything you need to be productive and comfortable in the office. And don't forget your badge!
Of course, once there, be sure to log in not only from the room, but also from your own devices, so everyone can stay connected.
Feel free to do a little exploring and familiarize yourself with some of our office amenities, including catering services and fitness centers.
Finally, give yourself (and each other) some grace. Finding the right balance for you, your family, and your job will take time. There are all kinds of tools to help you find that balance, including the Go forward microsite.
As Andy said, "We look forward to seeing you all as we continue to Go forward together."
Tell us what you think of Up To Speed.